We are now at 75N. Yesterday we encountered rough seas, with winds at approximately 30 meters/second (!!). Some people were more sick than others, but we all managed to pull through and are in good spirits!
The zooplankton teams are getting ready to deploy another CTD, and a few more nets (WP3, WP2, multinet) for biological sampling. The samples taken from these nets will be used for a variety of studies. Two in particular will be assessing zooplankton community composition of small copepods, and behavioral studies of Calanus species (a copepod found in Arctic and sub-Arctic seas).
After we finish sampling, Jon Cohen (University of Delware) will deploy a light sensor into the water. This light sensor measures the bioluminescence of organisms found within these waters. Since organisms can be quite sensitive to non-natural light sources, the R/V Helmer Hanssen will move a bit away from the zooplankton sampling and turn off its exterior lights before deploying the sensor. That way, more of these smaller zooplankton animals will stay closer to the surface of the water, and the sample will be more representative of the polar night.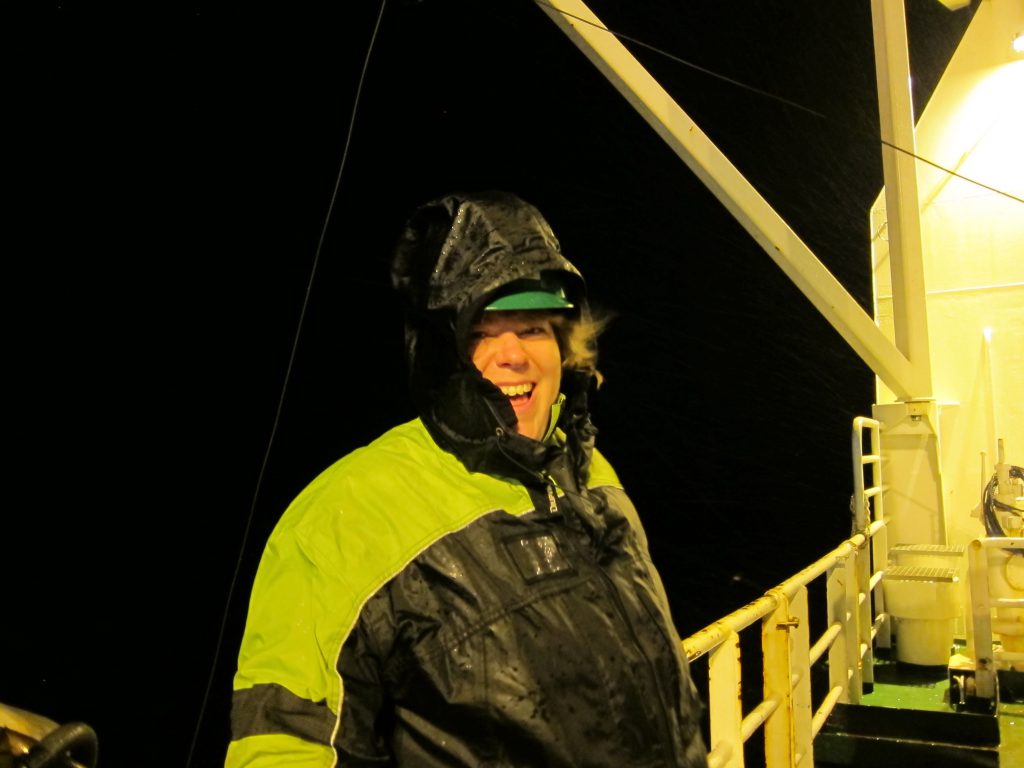 We plan on being in Van Mijen fjord this evening. Our first scheduled stop is in Longyearbyen on Sunday.
-Erin Kunisch (PhD candidate, UiT)