In previous posts we discussed taking biological samples with a multinet. A multinet is a multiple plankton sampler that is pulled up vertically through the water column. It can carry up to 5 different nets, and each net can be programmed to open at particular depths within the water column (for example, 500-200 meters).
Here, the R/V Helmer Hanssen is pulling up the multinet:
After the multinet is on the trawl deck, each net is rinsed with a hose to ensure that all the zooplankton make it into the red containers below.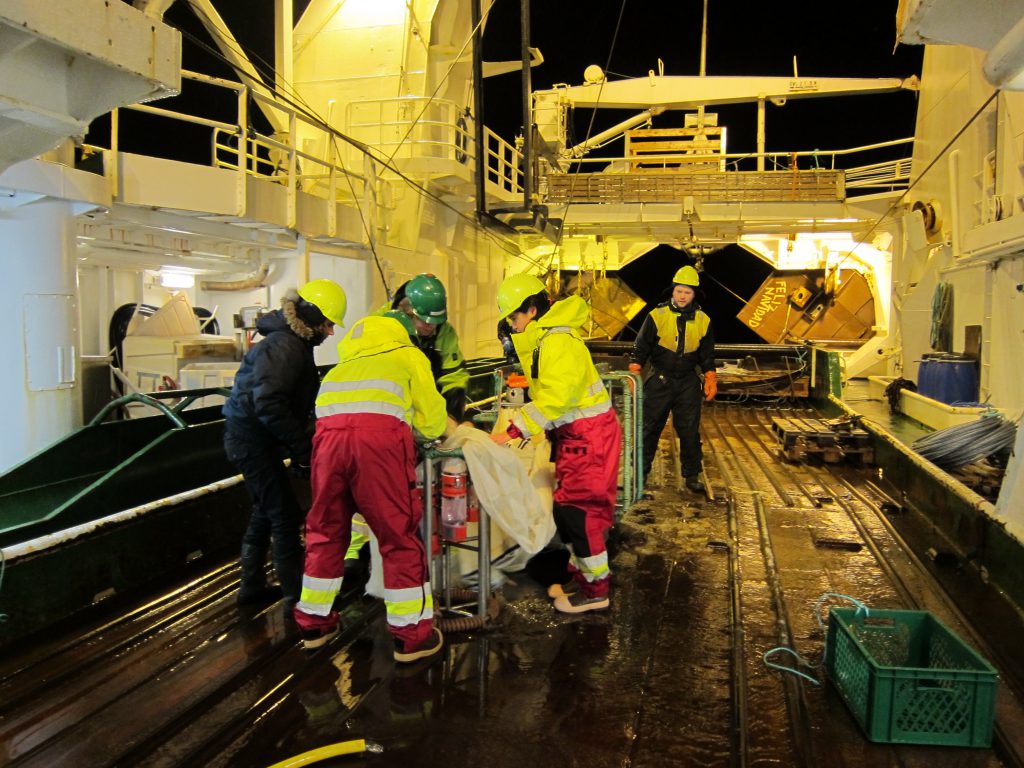 The red containers are brought into the laboratory, where organisms are sifted into small bottles and analyzed at a later time (usually when the boat is in calmer seas, because it isn't quite fun looking through a microscope in rough seas!).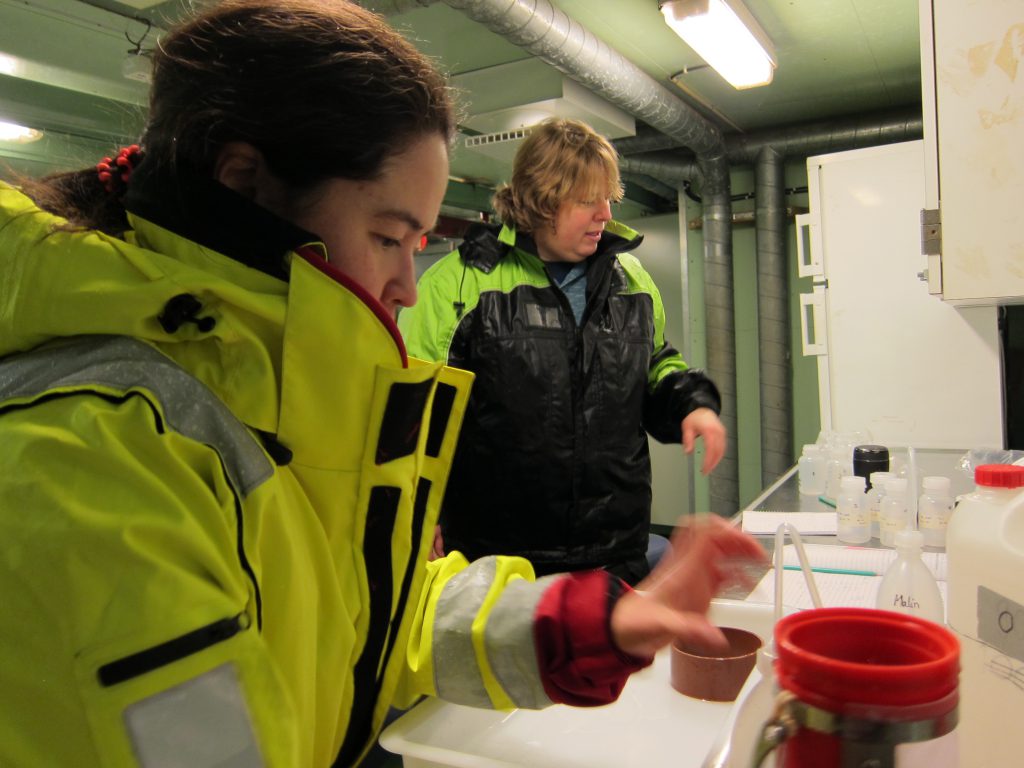 -Erin Kunisch (PhD candidate, UiT)