Those of us that make up the technology development team came ashore at Ny Alesund last Sunday. After a busy few hours unloading our gear from the ship, we set about installing ourselves in the Marine Laboratory, which is our base during our time here. It's an ideal location by the waterfront and close to the main pier from where we plan to be doing most of our sea trials. It's also the departure point for our test deployments in the fjord using our vessel Polar Cirkel, an 8m RIB.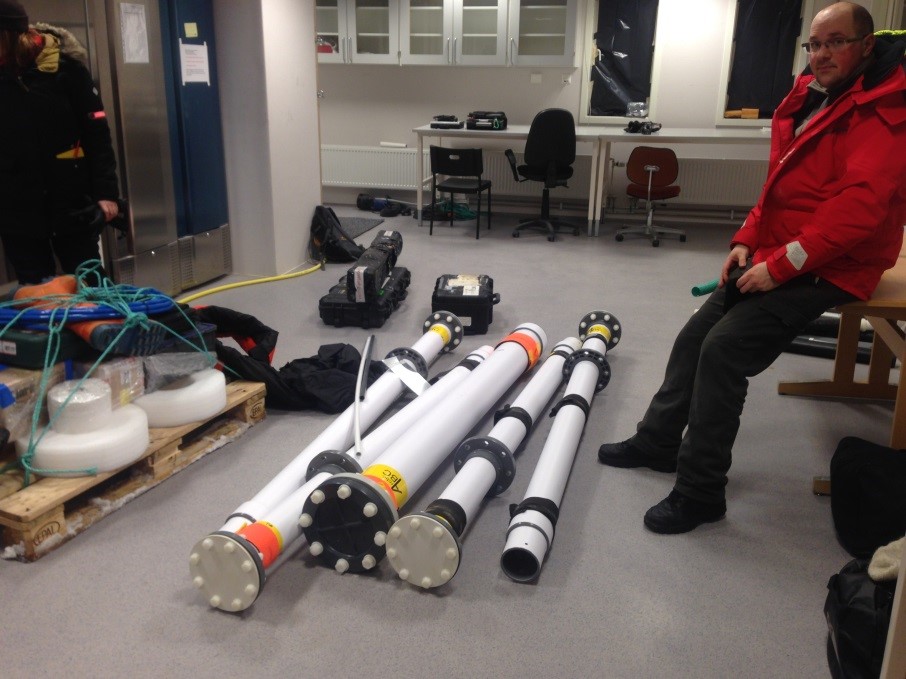 These first few days have been spent assembling the equipment whilst adjusting to life back on land without the endless heave and roll of the Helmer Hanssen which we had to live with on the crossing from Tromso. The conditions so far have been fantastic, occasional snow flurries, but mostly calm moonlit skies, with the added bonus of the aurora borealis.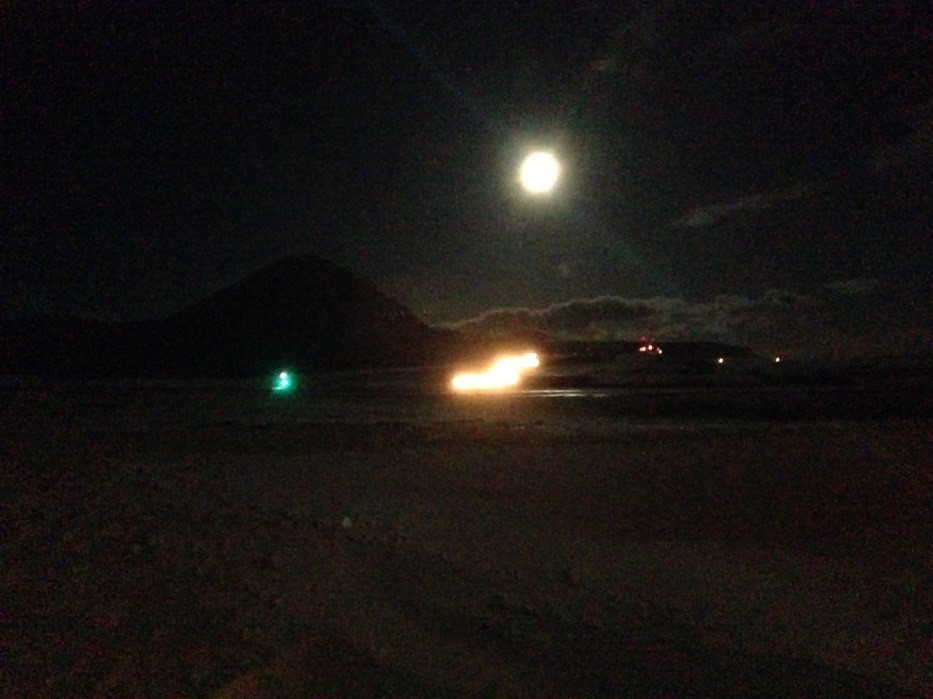 The team from UiT, NTNU and SAMS have been working well together on our respective parts of the ArcticABC tech development. I'm working mostly on the hardware and electronics for the prototype ICE-POPE, which is a spar-buoy acting as a surface unit for the instruments deployed in the water beneath. The buoy acts as a platform for power storage, data collection and communication via Iridium and long range radio modem. So far we have the capability to connect the AZFP, the UHI and ECOTRIPLET instruments, so far so good.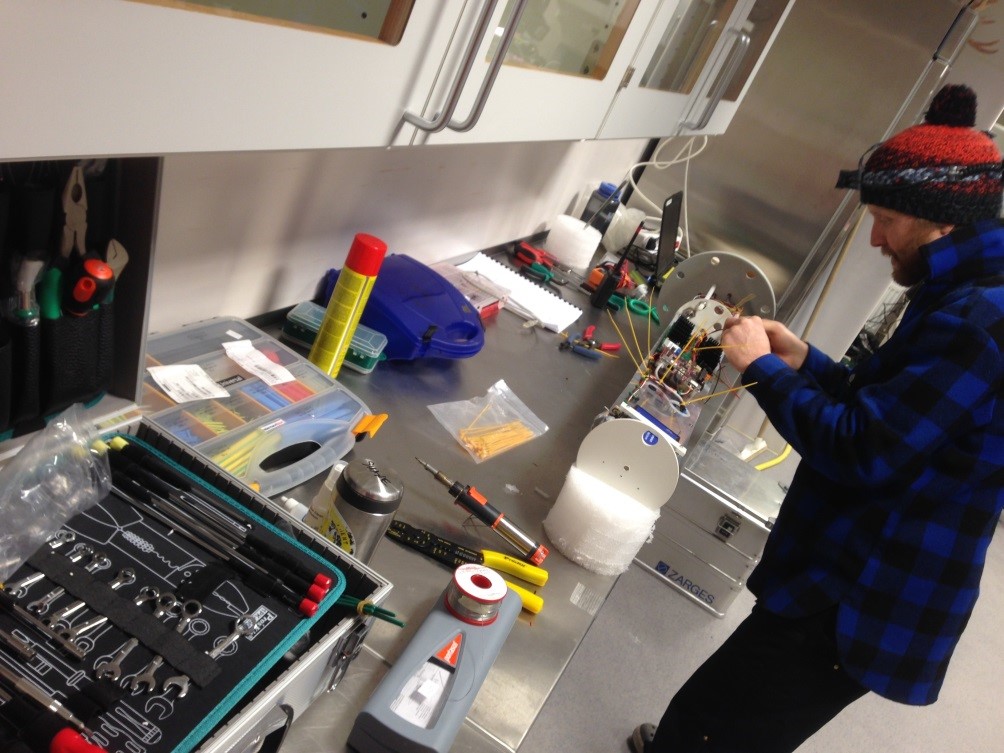 In the next few days we want to deploy the buoy close to the pier and test out the communications and functionality, seeing what we can do with each of the sensors and hopefully providing a demonstration for the students on the marine robotics course. We hope to learn a lot during the next week that we can apply to the final ICE-POPEs that we plan to send on the Polar Stern cruise up to the Arctic in May, which will be our first real data collection mission.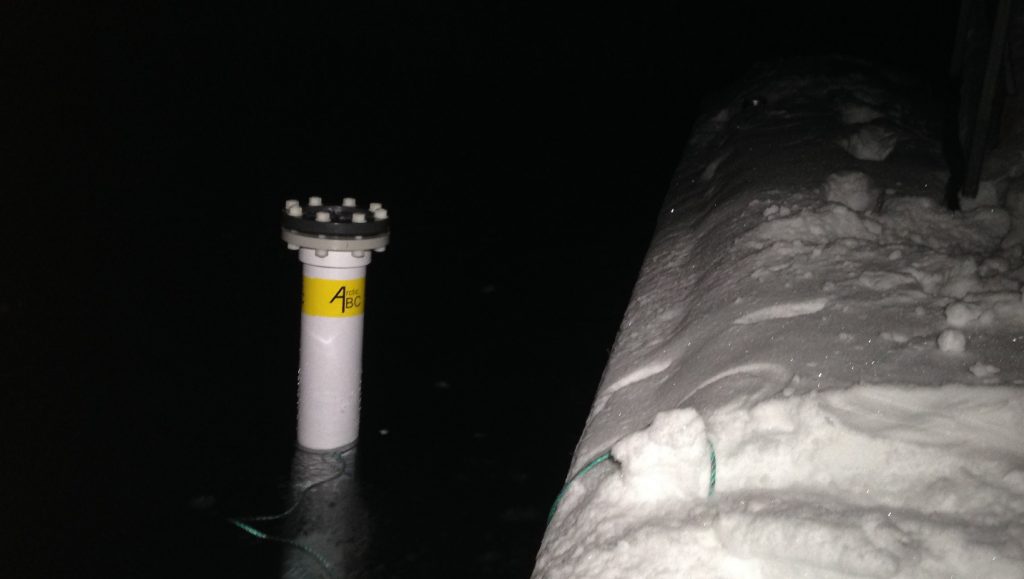 -Shane Rodwell (Engineer, SAMS)